Relax in a deep leather lounge chair by the log fire place with a cool drink.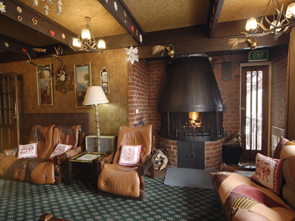 Watch colour television and video or simply just
read books from our well appointed library.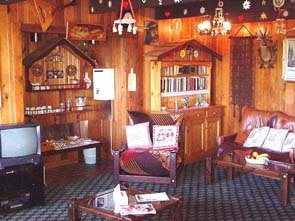 Complimentary coffee, tea, biscuits and cakes are available 24 hours.

The Lounge room is fitted with lots of European traditional alpine oil paintings, hand carved pictures and trophies of wild animals and birds.